Want to sell to Union Market?
Awesome!  We love working with local growers, artisans and producers!  If you think your products would go well with our concept the text pictures and product and company information to David White at 704-309-5008.  We find it's most efficient for all parties to transact, buy, order and sell through the exchange of pictures and text.
- We require all products are produced in a certified state approved facility.  We do not buy any homemade goods.  (We do although buy home grown garden produce)
- All products must be labeled to meet state and FDA standards, example: if a product contains nuts it must be labeled correctly.
- We pay either on first delivery or on second delivery depending on the arrangements.
- We are expanding our area and will encouraging sample and product demo.
Want to work at Union Market?
Meet a few of our staff members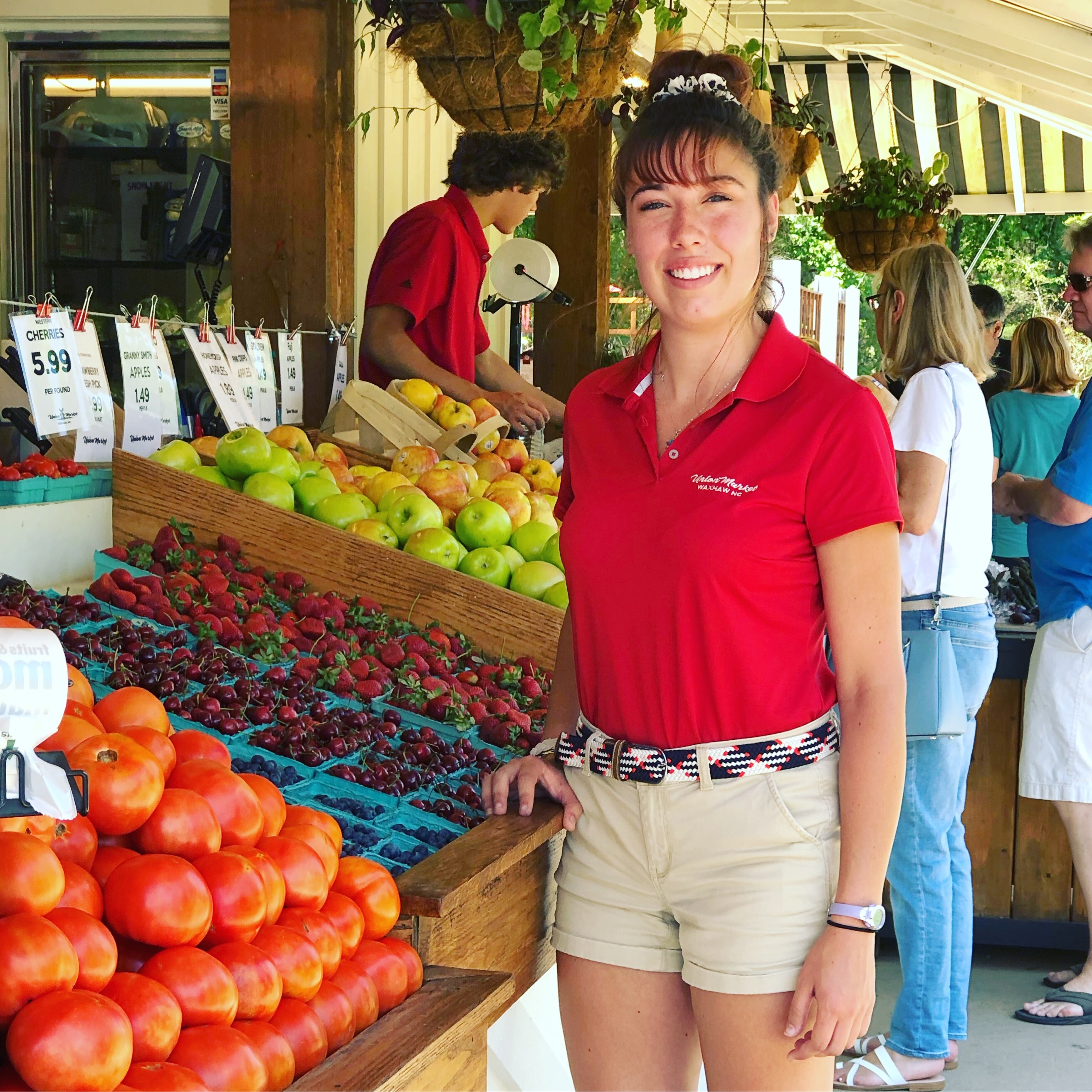 2 Seasons
Caroline S.
Caroline, known for her radiant smile and kindness.  She started off with Providence Produce in 2018. As a quick learner, Caroline became an asset to the company, spreading positivity vibes throughout the work atmosphere. An honors student at Lenoir Rhyne, Caroline is double majoring in Psychology and English with a minor in Spanish. Caroline is a member of the marching band/ color-guard, an Acapella choir, and Delta Zeta. In her free time she loves hanging out with her dogs, cliff-diving, and advocating for mental health.  Caroline loves peaches.
4 Seasons
Luigi P.
Luigi started off at Providence Produce as a senior in high school back in September of 2015. Throughout his college career, he continued to work, eventually becoming co-lead to Joanne for the 2018 season. In his free-time, you can find him traveling to exotic places, working out at CrossFit Weddington, doing yoga, or studying at Starbucks. He is known for his bubbly personality, positive vibes, energetic demeanor, and love for iced coffee. He is also known for his watermelon picking capabilities (ask anyone!). He is a junior studying marketing at UNC Charlotte.