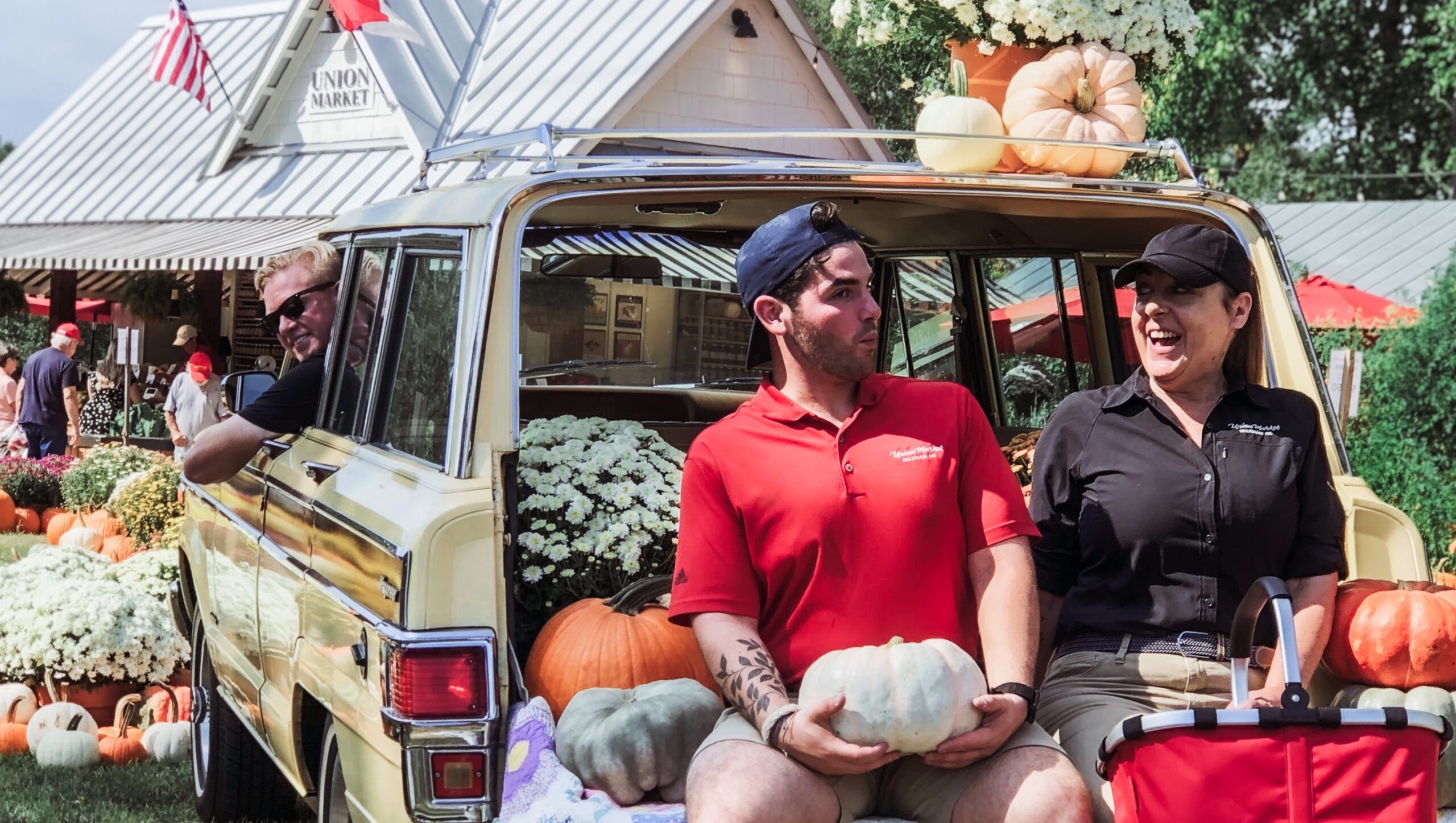 Want to work at Union Market?
We look for truly great people to join our team, character matters.  Our UM team is comprised of like minded people from all walks of life.  Our common goal is creating and managing a truly amazing local market for our customers.
Current available positions:
- Market Staff $12.00 per hour minim pay
- Cotswold Saturday Market Manager - flat rate pay, must be available to work half days Fridays and Saturday 6 am to 1:30 pm
- Market Coordinator - This is an outstanding opportunity for an experienced leader who has the excitement, drive and vision that aligns with our company.  Experienced leaders only.  Please email resume to david@unionmkt.org - Outstanding compensation plan.
While we pay above the industry standard, we ask a lot of or staff members.  UM Staff collectively manage all aspects of the daily functions, this may include:
- Regional product pickups
- Vendor relations, checking in products and inspecting
- Customer service and making executive decisions to ensure each guest has an amazing experience.
- Work involving odd hours, early mornings.
- Ability to take on tasks and complete them accordingly
- Ability to accurately and skillfully complete transactions and tasks each and every time.
- Applicants are required to have a valid driver's license, their own personal transportation, previous and verifiable work experience.
Our most successful staff members are people who place a high priority on their job, you may have to stay later and come in early.  If you believe that you are up for the challenge, we are excited to meet you.
Please email david@unionmkt.org with the following information:
- Name and contact methods
- Previous work experience and current employment
- A quick introduction of yourself and why you believe you would be a great addition to our market
- 2 references
- A picture of you doing something awesome!
Meet a few of our Staff Members
2 Seasons
Caroline S.
Caroline, known for her radiant smile and kindness.  She started off with Providence Produce in 2018. As a quick learner, Caroline became an asset to the company, spreading positivity vibes throughout the work atmosphere. An honors student at Lenoir Rhyne, Caroline is double majoring in Psychology and English with a minor in Spanish. Caroline is a member of the marching band/ color-guard, an Acapella choir, and Delta Zeta. In her free time she loves hanging out with her dogs, cliff-diving, and advocating for mental health.  Caroline loves peaches.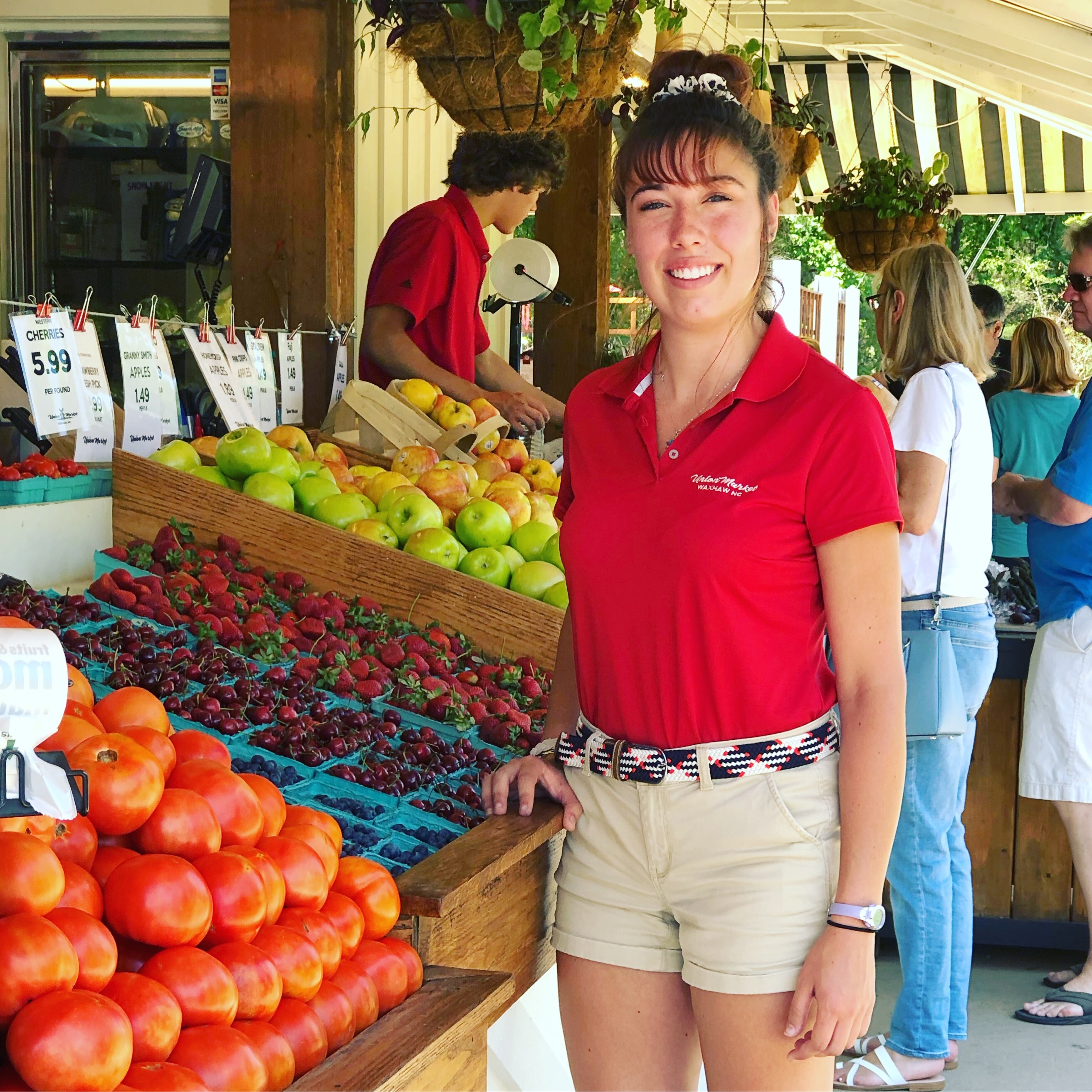 4 Seasons
Luigi P.
Luigi started off at Providence Produce as a senior in high school back in September of 2015. Throughout his college career, he continued to work, eventually becoming co-lead to Joanne for the 2018 season. In his free-time, you can find him traveling to exotic places, working out at CrossFit Weddington, doing yoga, or studying at Starbucks. He is known for his bubbly personality, positive vibes, energetic demeanor, and love for iced coffee. He is also known for his watermelon picking capabilities (ask anyone!). He is a junior studying marketing at UNC Charlotte.

Want to sell to Union Market?
Awesome!  We love working with local growers, artisans and producers!  If you think your products would go well with our concept the text pictures and product and company information to David White at 704-309-5008.  We find it's most efficient for all parties to transact, buy, order and sell through the exchange of pictures and text.
- We require all products are produced in a certified state approved facility.  We do not buy any homemade goods.  (We do although buy home grown garden produce)
- All products must be labeled to meet state and FDA standards, example: if a product contains nuts it must be labeled correctly.
- We pay either on first delivery or on second delivery depending on the arrangements.
- We are expanding our area and will encouraging sample and product demo.